Pocock Classic Cedar Singles
Hoh On the Rocks
3/28/05

The Hoh was badly damaged August 18, 2004 when its crew beached it in rough weather. At least no one had to swim and the Hoh did not break in half.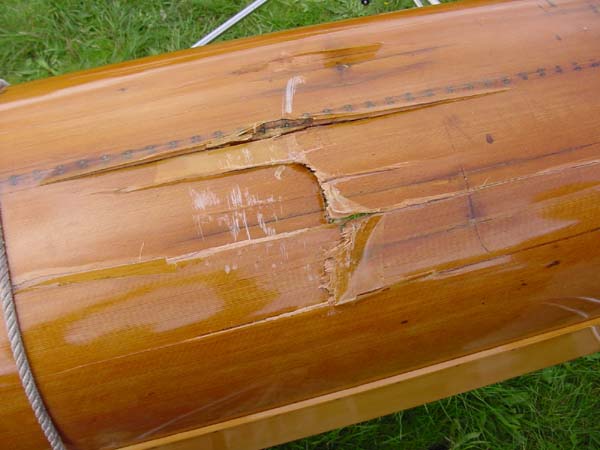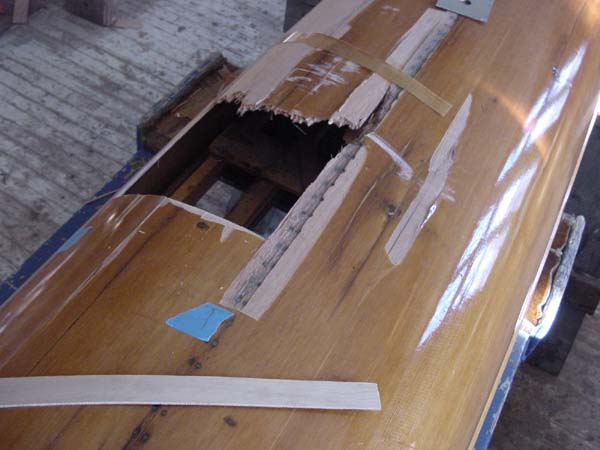 Boat builder, Steve Chapin, begins the repair. He intends one steam-bent scarf.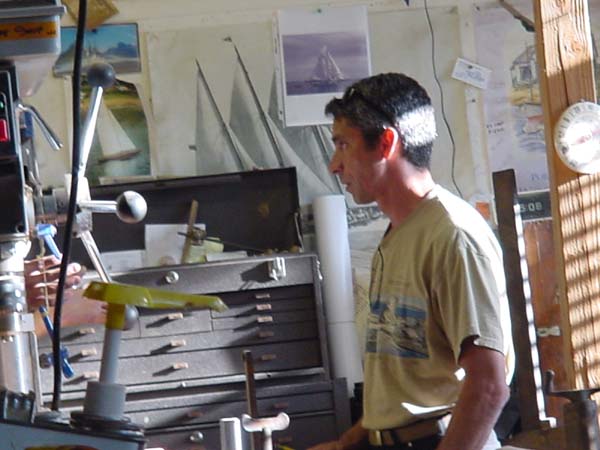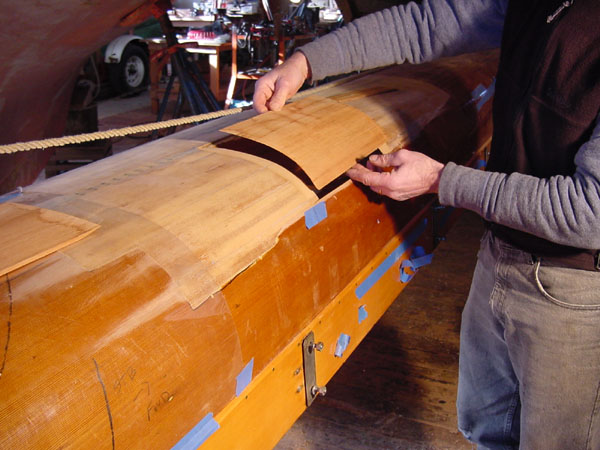 The single patch turned out to be more difficult than expected, reported Steve, because it had to curve longitudinally too. Might have been easier to make a three or four piece patch as was done (by Frank?) in the bow. Now the patch is finished. All it needs is gossamer cloth and varnish.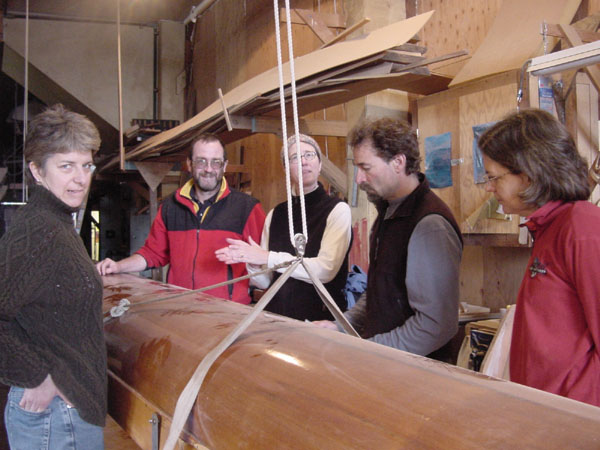 Hoh - Summary, the short version
1960 Gold Medal Winner
Lake Washington shells - Husky Challenger & Hoh
First Repairs
Refinishing the Hoh in 2004
Rowing the Hoh
Hoh Damaged August, 2004
Hoh Returned
Pocock Classic Cedar Singles
Copyright 2005 - 2007 Wooden Boat Foundation
All rights reserved.
webmaster