Steve Chapin, Master Boat Builder, had done a superb job in repairing and badly damaged HOH, one of only two wooden Pocock shells still in existence to have won gold in the Olympics. Stan Pocock was impressed. So, when Bill Tytus, owner of Pocock Racing Shells, decided to stop building wooden singles, Stan decided to donate the wooden singles factory (in a basket) to Steve.

From that inauspicious beginning, the Pocock Cedar Singles Project was launched by NW Maritime Center with fundraising spearheaded by Dianne Roberts.

Steve learned from Bob Brunswick, the last wooden boat builder at Pocock and studied all the old shells built by George and Stan Pocock that he could find.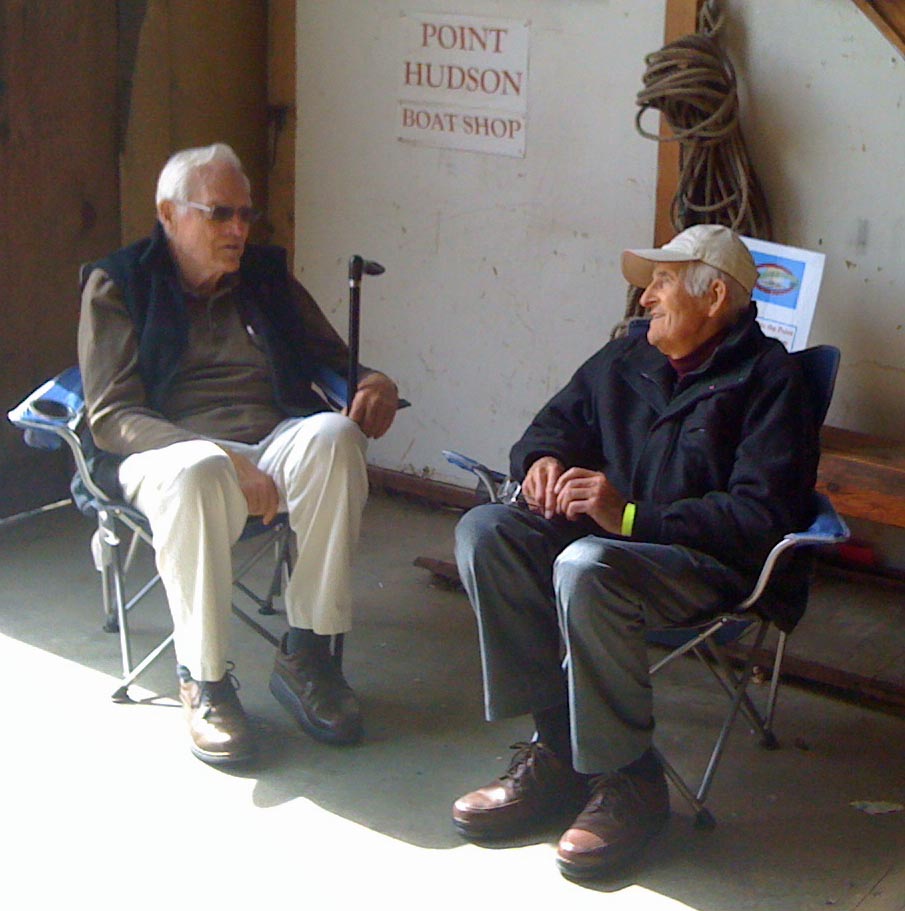 Stan & Frank in Steve's shop during WBF, 2010