Pocock Singles Project
Sam Baker
1966 light weight tear-drop cedar single
8/12/10
Subject: Sam's single Pocock
Date: Thu, Aug 5, 2010
From: sam baker
To: "Jim Buckley"

My single is a light weight tear-drop cedar single built for me by George Pocock, himself, in 1966. I am the only owner.

When I was training for the US Masters Nationals on Greenlake in 1986 I was training mainly on Lake Aldwell. One morning about three weeks before the Nationals everything seemed to come together and the scull just started to sing in the early morning mist and sun. I sort of lost track of where I was on the lake and so ran into a known log with stubs from cut off branches. I actually cancelled all my office patients for the day and took the single to Frank C. I was crushed to say the least!
Here is what I wrote for US rowing magazine in 1988 for their story section. They did not accept it but thought it interesting. I sent a picture along with it but can't find the picture so far.

So, hope you enjoy this story.

Sam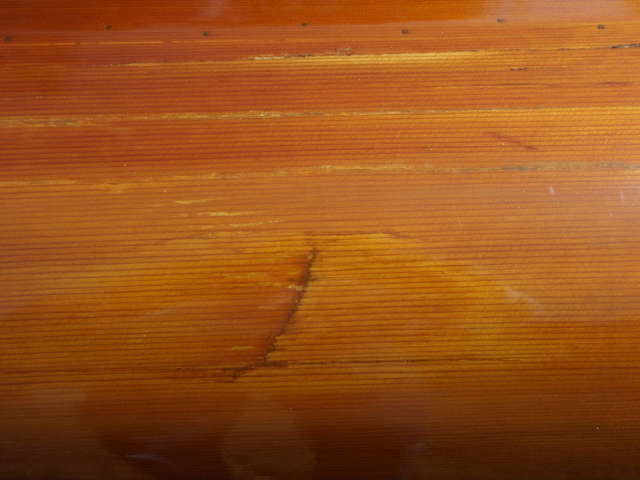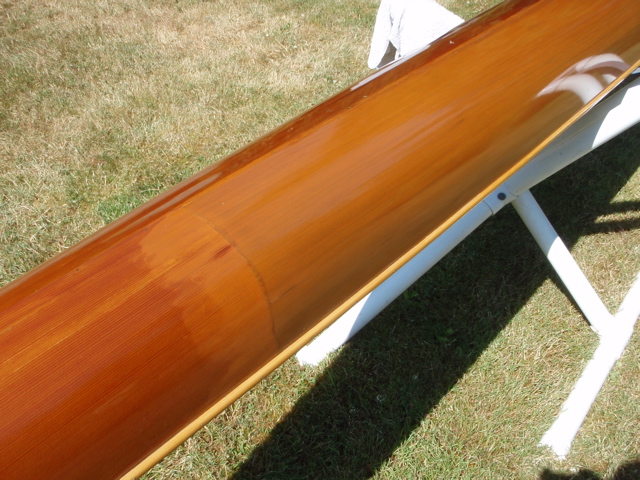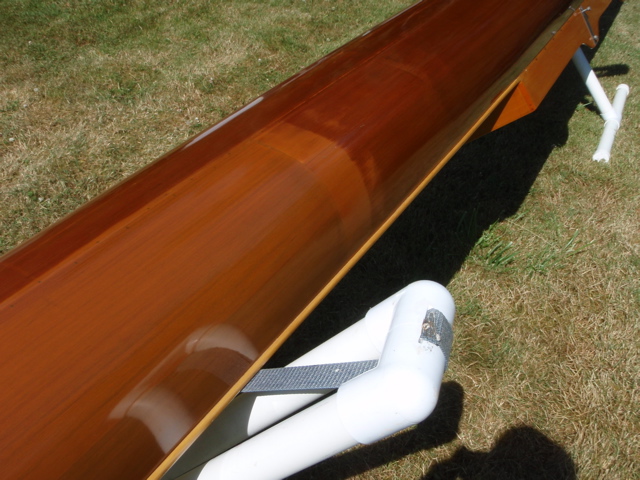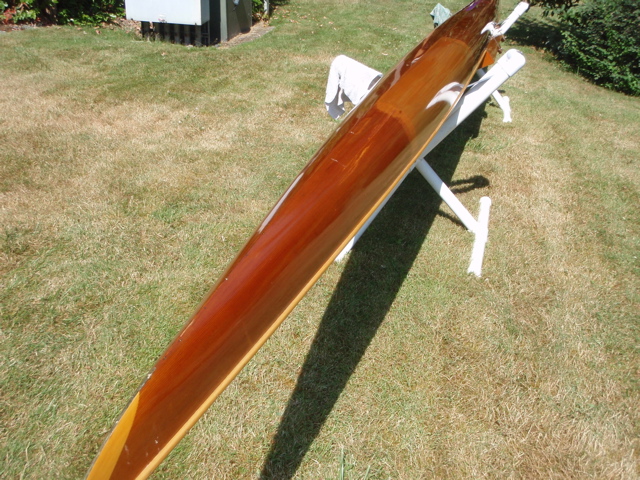 Here are a few pictures of my single. The patch that Bob B did is obvious.
Here is a picture of Oscar Peterson (middle) taken in the Hudson Boat shop in 2007. Oscar worked in Forks and personally selected and milled the old growth cedar for George Pocock years ago. Steve C. has some of those cedar cants.

Oscar is a friend of mine and is great guy. He and I came to PT a couple years ago for him to meet Steve and see what Steve was doing.

If you go to the book store and look for the following books, you will see Oscar:

"Gods and Goblins" by Smitty Parratt. Oscar is on the cover.... a picture of him on his horse on the High Divide after he just returned home from WWII.

"High Divide" by Gary and Glynda Peterson, Oscars children. Story about his mother, Mini Peterson, a pioneer packer in the Olympics.

Sam

Back to Fleet
Pocock Singles Project
Copyright 2005 - 2010 Wooden Boat Foundation
All rights reserved.
webmaster