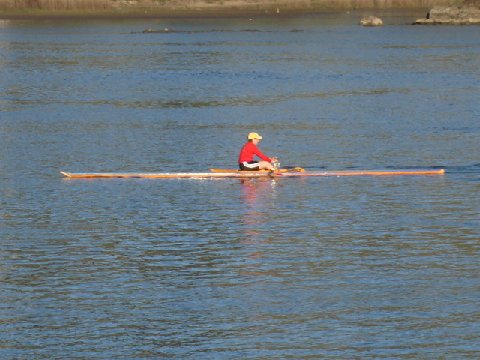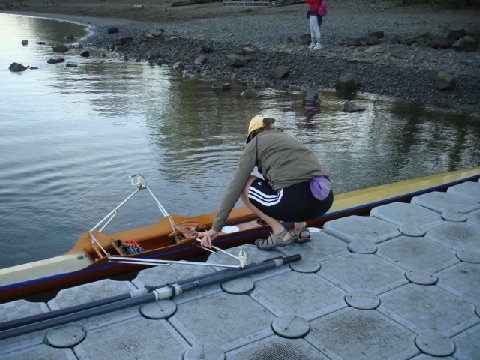 9/11/22 - boat for sale. More pictures
From: Kekbeka@aol.com
To: buckley@rumford.com
Subject: 1981 Pocock Teardrop
Date: Sat, 12 April 2008

The boat is a 1981 Teardrop, christened "Clepsydra" (Greek for "water clock"), owned by Laura Jackson of Portland, OR. I bought the boat in 1985 from a Seattle Pacific rower, who'd bought it from someone who'd dropped out of the 1984 LWRC/national team camp. I raced the boat as a lighweight at the last NWRA Women's Nationals in Elmira NY (1986), the first combined USRowing Nationals in Indianapolis ('87), and at several Canadian Henleys and US Masters Nationals. The last time she was raced was World Master's Games (Vancouver, WA, 1998). I rowed her for several more years before having a major crunch, while pacing a US Junior Team sprint kayaker. I continued rowing in sweep boats and borrowed doubles and quads, as well as kayaking. Clepsydra sat on a rack for 7 years, until I met Dan Pence.

I'd seen his boat "Blakeley" before and after restoration, and I knew this was the guy to repair and refinish Clepsydra. The photos were taken on April 12, on her first row in 7 years.